Ingredients
1 Scoop of Ascent Protein (recommended 1/2 whey, 1/2 casein, but all whey will work)
1 tbs Almond Flour (alternate will work)
1/2 tsp Baking Powder
1 Large Egg White
1/4 Cup Milk (or milk of choice)
Instructions
In a mixing bowl, combine the protein powder, flour, baking powder & mix well. 
In a separate bowl, whisk the egg with the milk and pour into the dry mixture. Mix until fully incorporated.
Add both mixtures to a large greased coffee mug.
Microwave for 1 minute, 45 seconds
Drizzle with peanut butter, or other toppings & enjoy immediately! 
–
lOOK
Recipe created by: Ascent Kitchen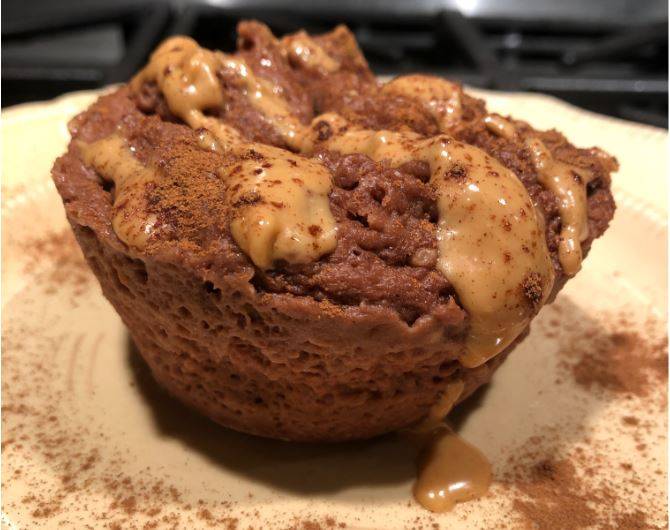 ---